To export use RIPAExport: (not available to public, contact me)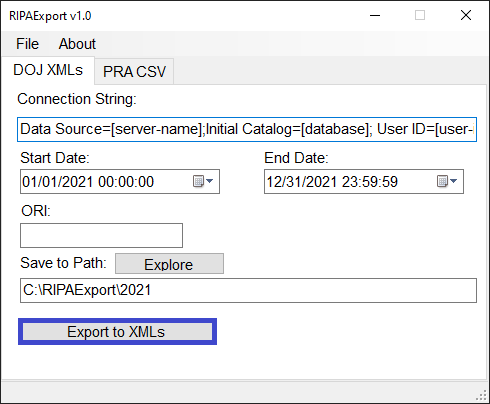 Edit the connection string that connects to RIPA web application.
Modify the start date and end date
Enter the ORI, for the test XML files I use test ORI (check with DOJ for test ORI). I only use real ORI when it comes to production.
"Save to Path" is location where you want to store your XML files.
Click "Export to XMLs" to save XML files.
Once exported, you will see something like this: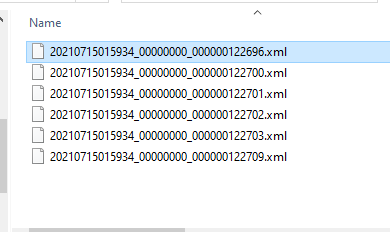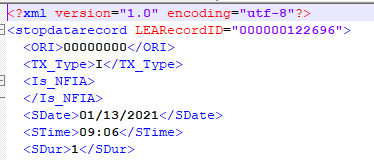 TX Type = I, which stands for "Insert," is in all of the export files. This means that these files will be added as new records to the database. If DOJ rejects your XML files, you must change the status to "U," which stands for "Update," to show that the files have been fixed.
Great software is not cheap to make. Life is short for bad software.